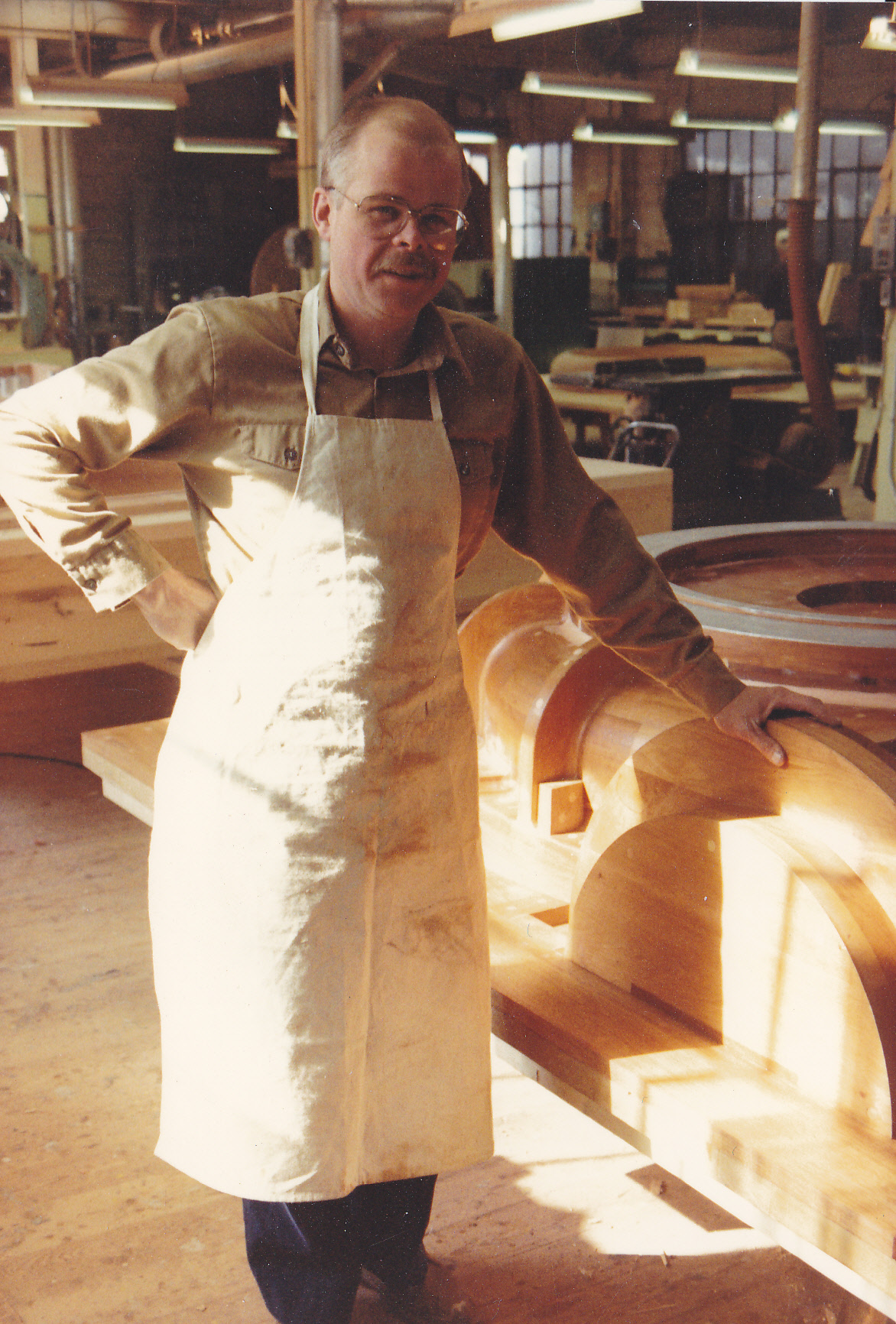 Dominion Pattern Works was founded in 1916 by H.V. 'Whitey' Peace and his partner, Bill Young.  Dominion Pattern grew from a small operation located in a corner of Hamilton Foundry, to a full-service pattern shop serving a large number of foundries and casting buyers.  Gord Peace, Hal's son, joined the firm after his service in the RCAF during WWII.  Hal was still coming into the shop until his death in 1973.  Gord retired in 1988, passing on in 2005.  Dan Peace, Gord's son, joined the firm in 1977.  Dan retired in 2017 after selling the business to it's current owner, Garrett Knight.
Today, we operate out of a 10 000 sq ft facility in Stoney Creek, ON which is divided between our woodworking and machining shops.  We have a staff of 12 and a total of 4 CNCs.  Our maximum machining volume is 48"x96"x24".
Throughout the years, our success has been built on a highly skilled and motivated team of superior craftsmen.  Our staff of certified patternmakers is capable of manufacturing a wide range of foundry tooling in wood, metal and industrial plastics, ranging from small intricate master patterns, to locomotive truck frames.  Currently our locomotive and railroad patterns and coreboxes  are in use in foundries in the USA, Brazil, South Africa, Korea, and the Czech Republic.
Learn More...
Contact one of our salespeople and see what Dominion can do for you.